Agrİ-tourİsm Investment Forum held İn Baku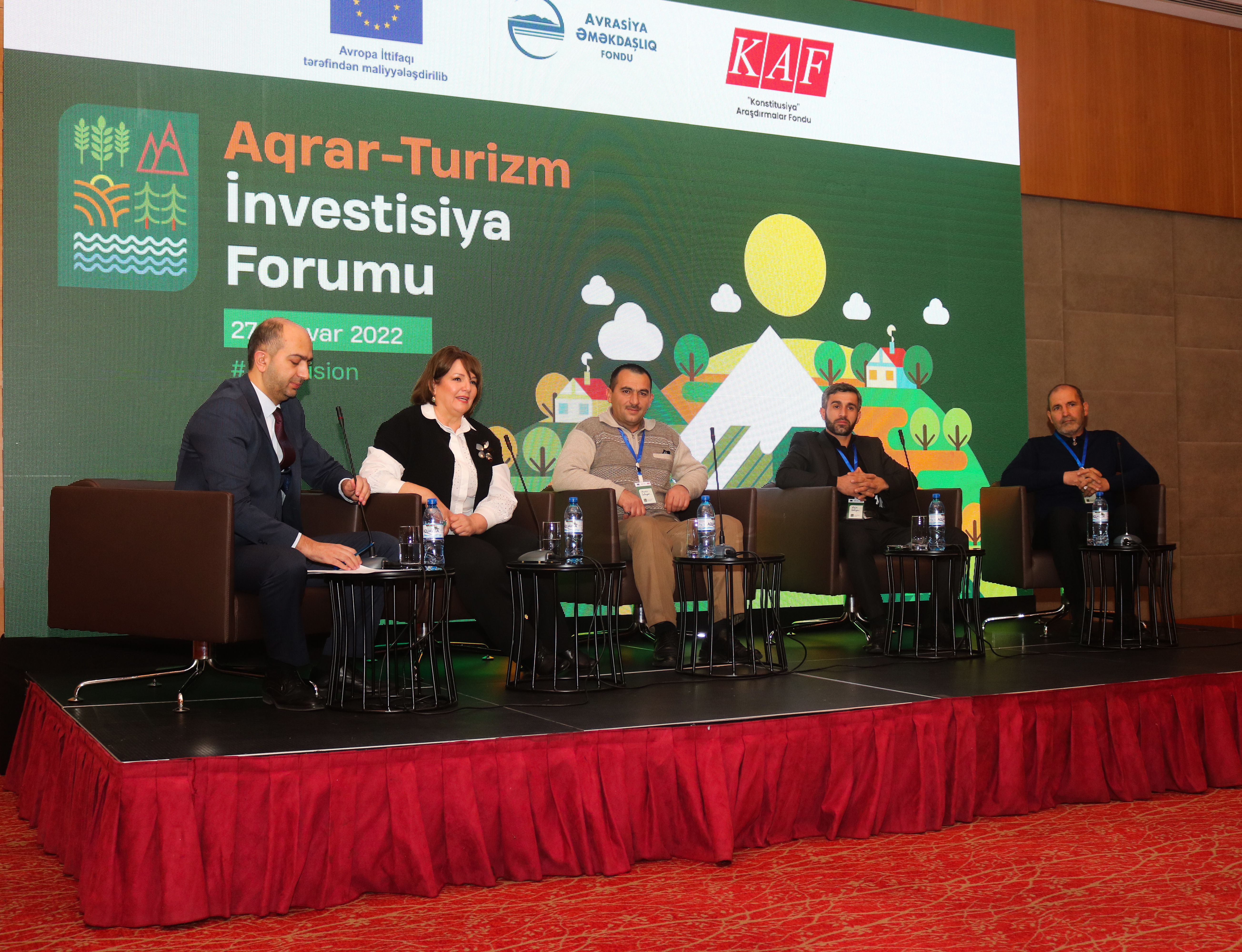 On January 27, 2022 "Agri-Tourism Investment Forum" was held in Baku within the framework of the "AgriVision" project jointly implemented by Eurasia Partnership Foundation and "Constitution" Research Foundation with the financial support of the European Union.
The strategic goal of the "AgriVision" project is to support rural development by promoting market-driven solutions for creation of additional employment and income. More specifically, the project aims to create and test a sustainable replicable agri / eco-tourism development mechanism that would help rural households in southern regions of Azerbaijan increase their revenue by combining agriculture and tourism into new products and services while intensifying the connection between urban and rural population in Azerbaijan.
The project goal is in line with the development goals of the Government of Azerbaijan as regards expanding the non-oil sector and closing the income gap between urban and rural areas. The project is implemented as part of the European Union's 2015 Annual Action Programme "Integrated Regional Development of Azerbaijan" (IRDA).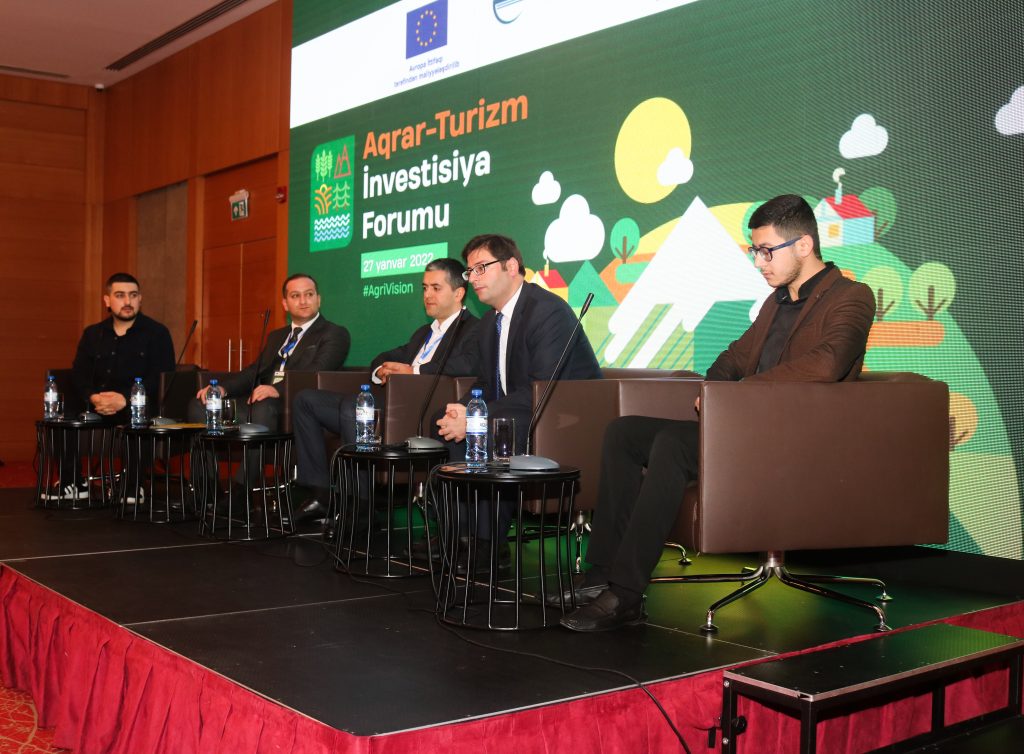 Main purpose of the investment forum was to offer a platform for farmers and service providers from the Lankaran-Astara economic region to present to potential investors their individual tourism destination development strategies and business plans generated with assistance of "AgriVison" project. It should be noted that within the project the winners of the "Business Plan Competition" which was held among the farmers and service providers who participated in capacity building activities, also received small grant awards (upto 2000 euro) for the implementation of their business plans.
The forum was also an opportunity for public institutions to present the current policy framework and measures that exist in support of agri-tourism related development in Azerbaijan and hear from participants including through panel discussions how such policies and measures could be further enhanced.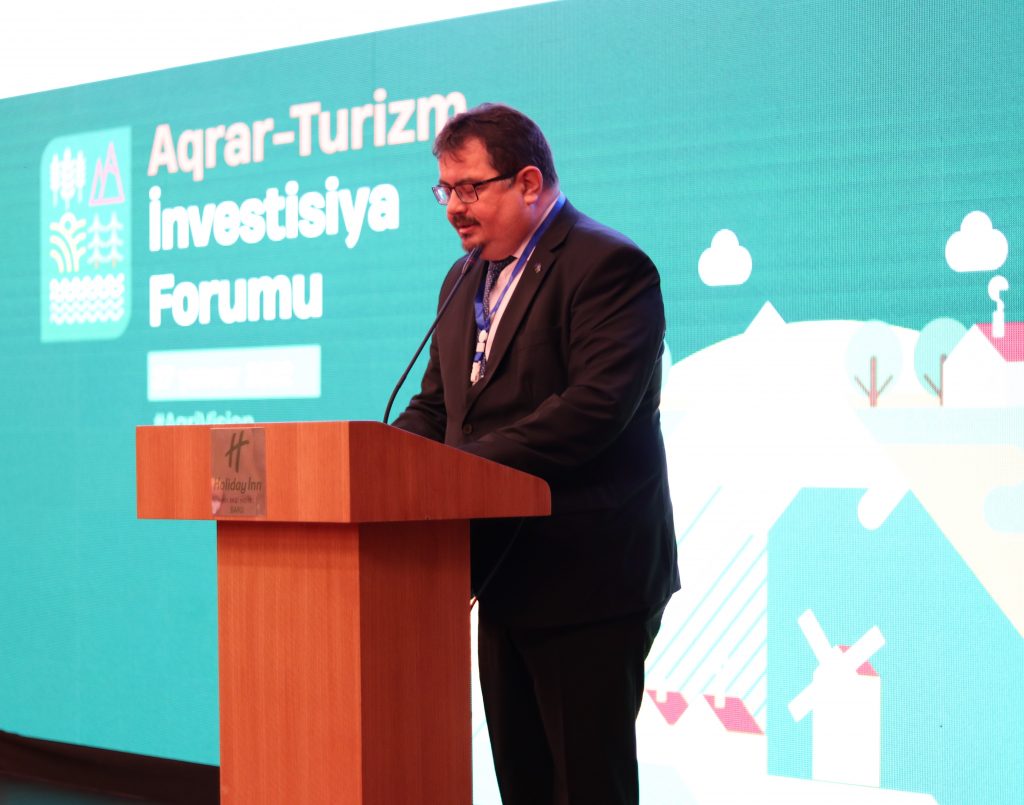 Stressing that the European Union is continuously supporting Azerbaijan to move to a new economic structure driven by a diversified, efficient and modernised non-oil sector, in his opening speech European Union Ambassador to Azerbaijan Mr. Peter Michalko said "Sustainable agriculture and rural development with a focus on resilience is a priority area of European Union cooperation with Azerbaijan. Agri-tourism linked to local food and agriculture heritage has developed into an important sector of the EU's rural economy, providing for much needed income diversification to farms and we are happy to share our policies and best practices in this domaine with our partners. I see considerable potential for expanding Agri-Tourism in Azerbaijan with its diverse landscape, rich agro biodiversity and farming traditions. My best wishes for business success go to those farmers who are presenting their investment ideas today".
As development of agri tourism is one of the main priority areas of the Ministry of Agriculture and its structural body of Agrarian Credit and Development Agency (ACDA), Deputy Chairman of ACDA Leyla Mammadova mentioned that numerous projects are implemented on the improvement of agri tourism with cooperation between local and international organizations: "One of these projects is the "Strengthening the capacity of the Ministry of Agriculture to improve effectiveness and efficiency of the state support to agriculture" – Twinning project, which is carried out jointly and with the support of European Union. Within the project, guidelines for the agro-tourism sector were developed, including an Action Plan outlining the necessary steps for the launch of a national agrotourism system in Azerbaijan in the context of rural development policy."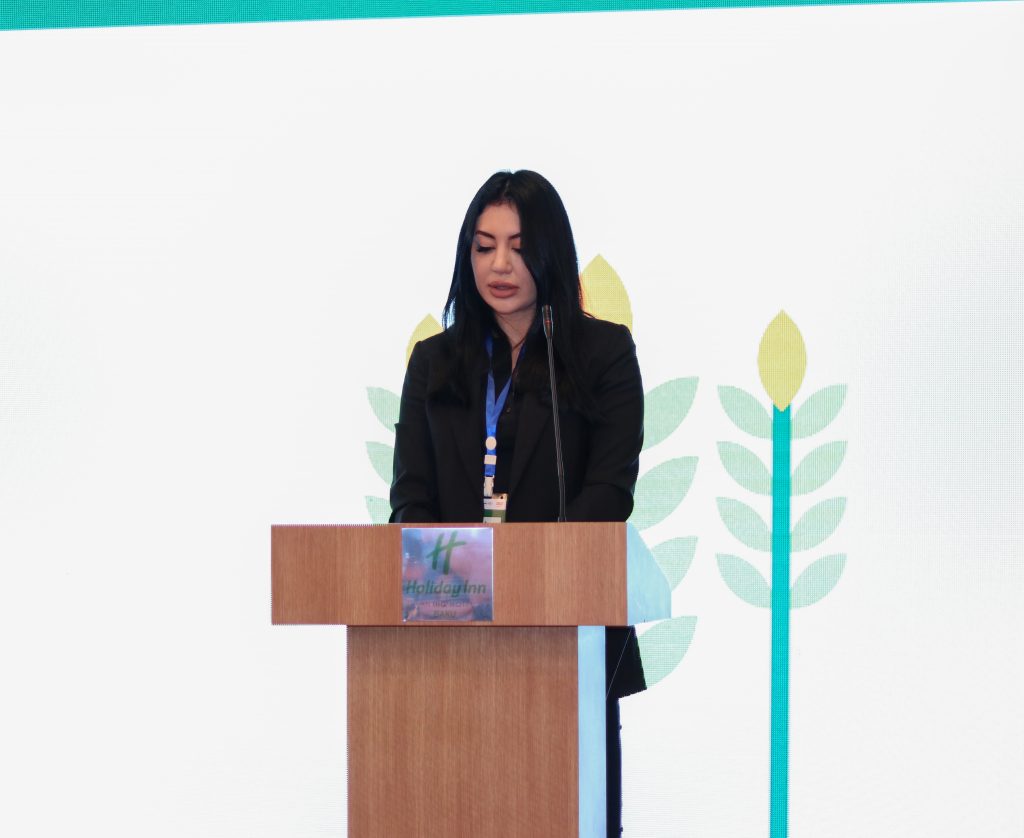 Rauf Taghiyev, Deputy Director of the SME Friend Department, in his speech highlighted the "AgriVision" project, for its involvement of close cooperation and gave detailed information about the work done by the agency in the relevant field over the past year: "The Small and Medium Business Development Agency in 2021 alone conducted 15 surveys among more than 2,000 respondents on 12 topics to support SMEs, including businesses operating in the field of tourism, to study and discuss solutions to their problems; held meetings with the participation of relevant government agencies, as well as employees of the State Tourism Agency, Azerbaijan Tourism Board, Agrarian Credit and Development Agency, representatives of non-governmental organizations and more than 3,000 entrepreneurs; and trainings to increase the knowledge and skills of SMEs."
The event was attended by about 40 private investors, banks, state agencies involved in SME, agriculture and rural development as well as international organizations working in this sphere in Azerbaijan.