EU project organİzed vİsİts to agrİ-tourİsm destİnatİons İn the southern regİon.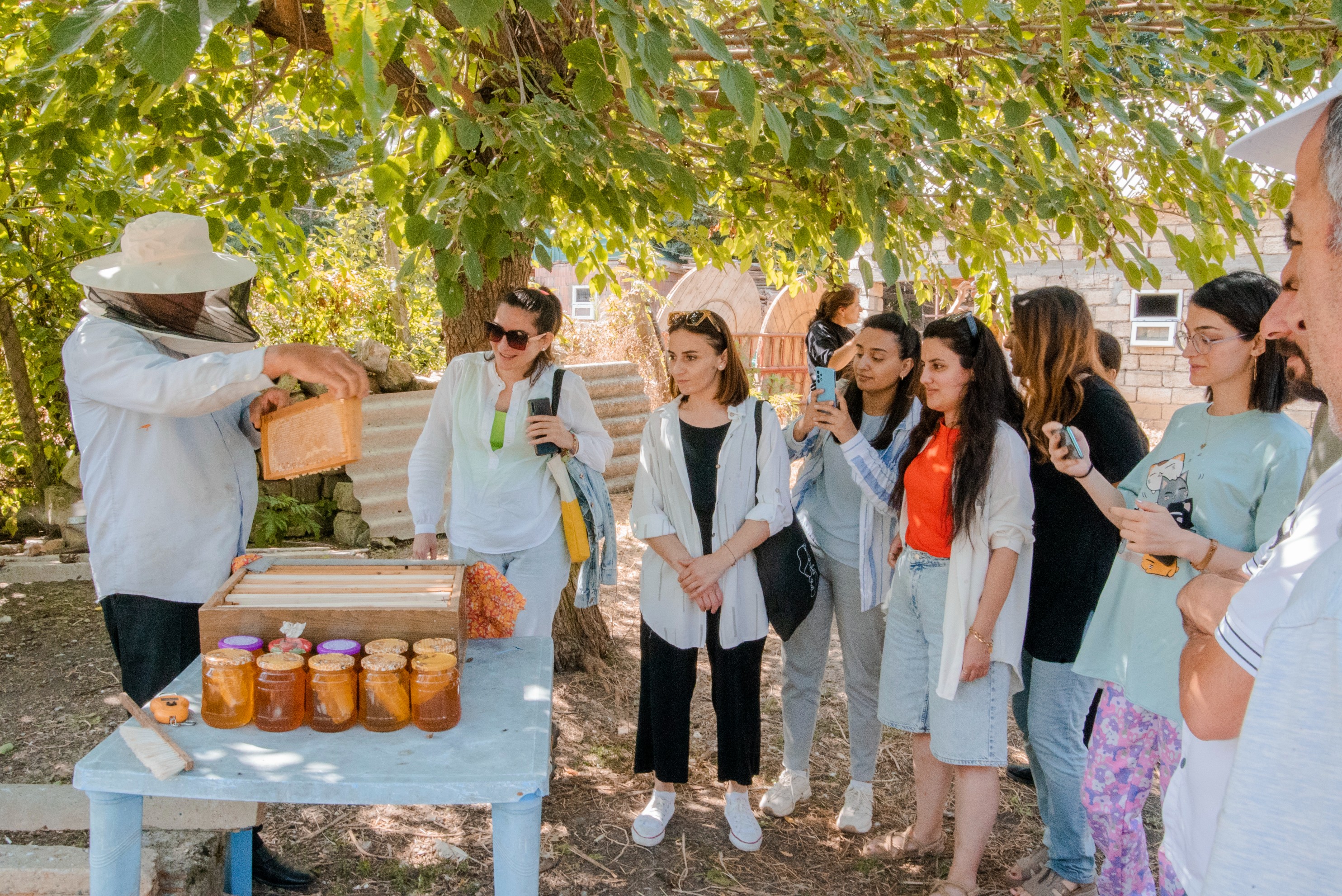 Within the framework of the "AgriVision" project funded by the European Union and implemented by Eurasia Partnership Foundation and "Constitution" Research Foundation, "Open Farm Days" – free-of-charge trips organized to agri-tourism destinations located in Lankaran, Astara, and Lerik regions on July 22, 23 and 24. Transportation, entrance to tourism destinations, and tea break expenses were covered by the project.
"Open Farm Days" promoted the concept of agri-tourism and tourism destinations involved in the project among local tourists, strengthen the connection between urban and rural communities, and provide an opportunity for participating farms to test new and/or improved tourism services. Visitors participated in a variety of activities such as farm tours, presentations, familiarization with village life and purchase of fresh products.
Each of the trips was carried out in one day on the mentioned dates. The buses intended for the trip left Baku in the morning on July 22, 23, and 24, respectively, and returned in the evening. One participant had one chance to visit only one farm. Visits were organized to tourism destinations such as, "Citrus Valley" in Lankaran region, "Safali Gol" in Lerik region and "Yashil Gol" located in Astara region.
Taking into account the large number of interested people, the call for the application was stopped ahead of time, and more than 500 people who first applied were contacted in the following days. The selected persons were given detailed information in advance about the travel schedule and their participation in the trips was ensured.