Competİtİon was announced to fİnance busİness plans İn the fİeld of agrİ / eco-tourİsm.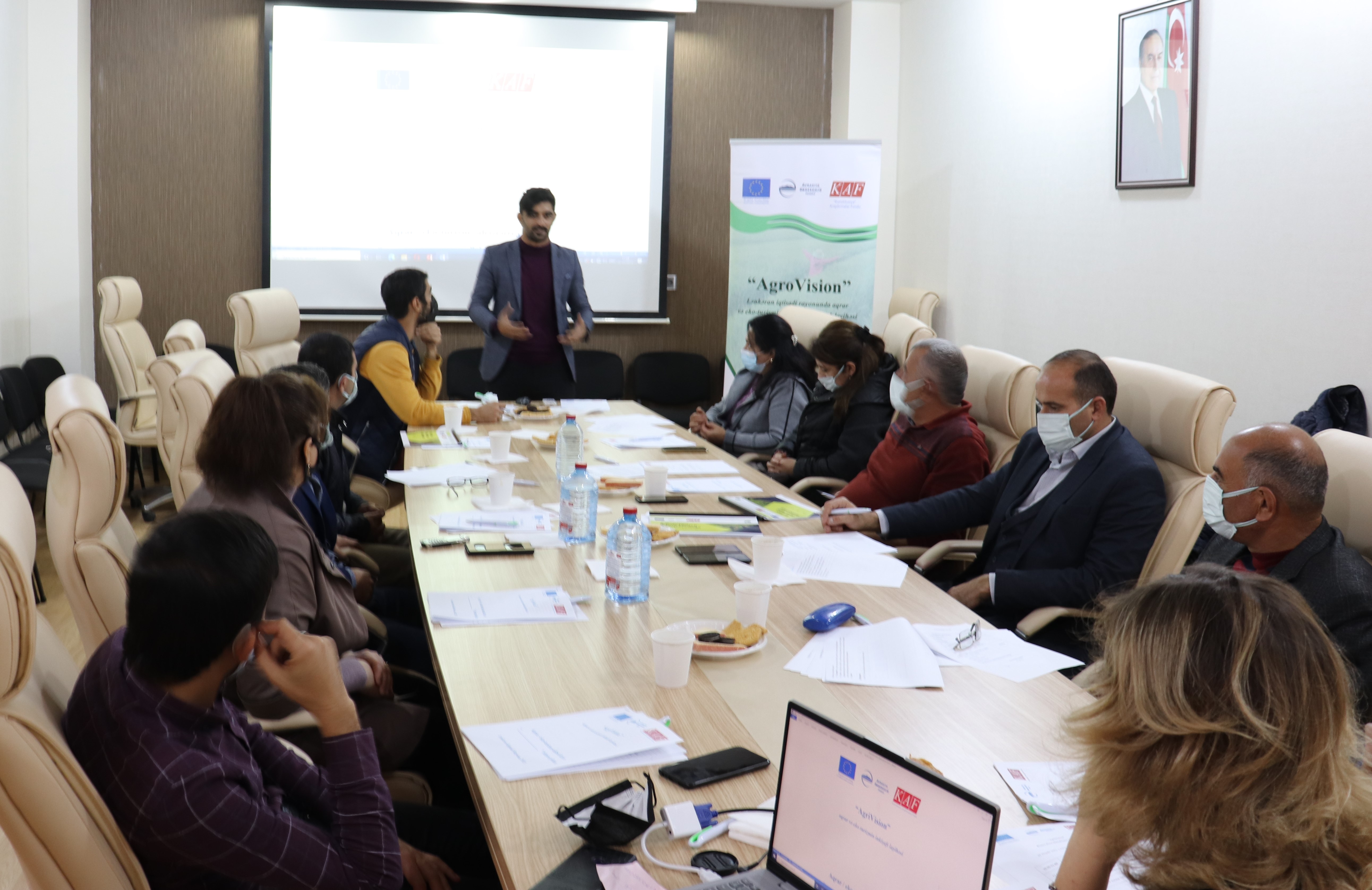 A business plan competition is carried out within the framework of the "AgriVision" project implemented by Eurasia Partnership Foundation and "Constitution" Researches Foundation in Lankaran economic region with the financial support of the European Union. For this purpose, the info-session on the competition organized at the Heydar Aliyev Center in Lankaran provided the conditions of the competition, selection criteria, rules for selecting the winners, the prize fund and other relevant information. In addition, Rafat Shiraliyev, Director of the Lankaran SME Development Center, presented an application form prepared by experts for the competition and explained to the participant how to write a business plan based on an example.
As part of the business plan competition, which runs until November 30, agri / eco-tourism service providers are invited to submit a business plan to improve or expand the tourism services that they provide or to launch new tourism activities within their Tourism Destination (TD). In order to increase the quality of the submitted business plans, EPF will organize consultation for potential applicants. Hence, interested organization  and entrepreneurs who want to submit a business plan during the competition will be provided with mentoring services by project experts for 1 month.
The business plan competition serve multiple purposes. First, the process of developing and improving a business plan is an additional tool for building capacity of the providers of agri / eco-tourism services. Second, the requirement for the business plans to align with the TD strategies promotes consistency in the development of the tourism destinations, furthers implementation of the strategies and strengthens the partnerships within the consortia. Third, the matching fund provides much needed resources for implementing the TD strategies which in turn help develop new agri / eco-tourism products, diversifies revenue sources of the local farmers and creates employment opportunities in rural areas.
Detailed information for the business plan competition can be found in the announcement posted on the website of the Eurasia Partnership Foundation or by writing to info@epfound.az