"SEVEN" Documentary Play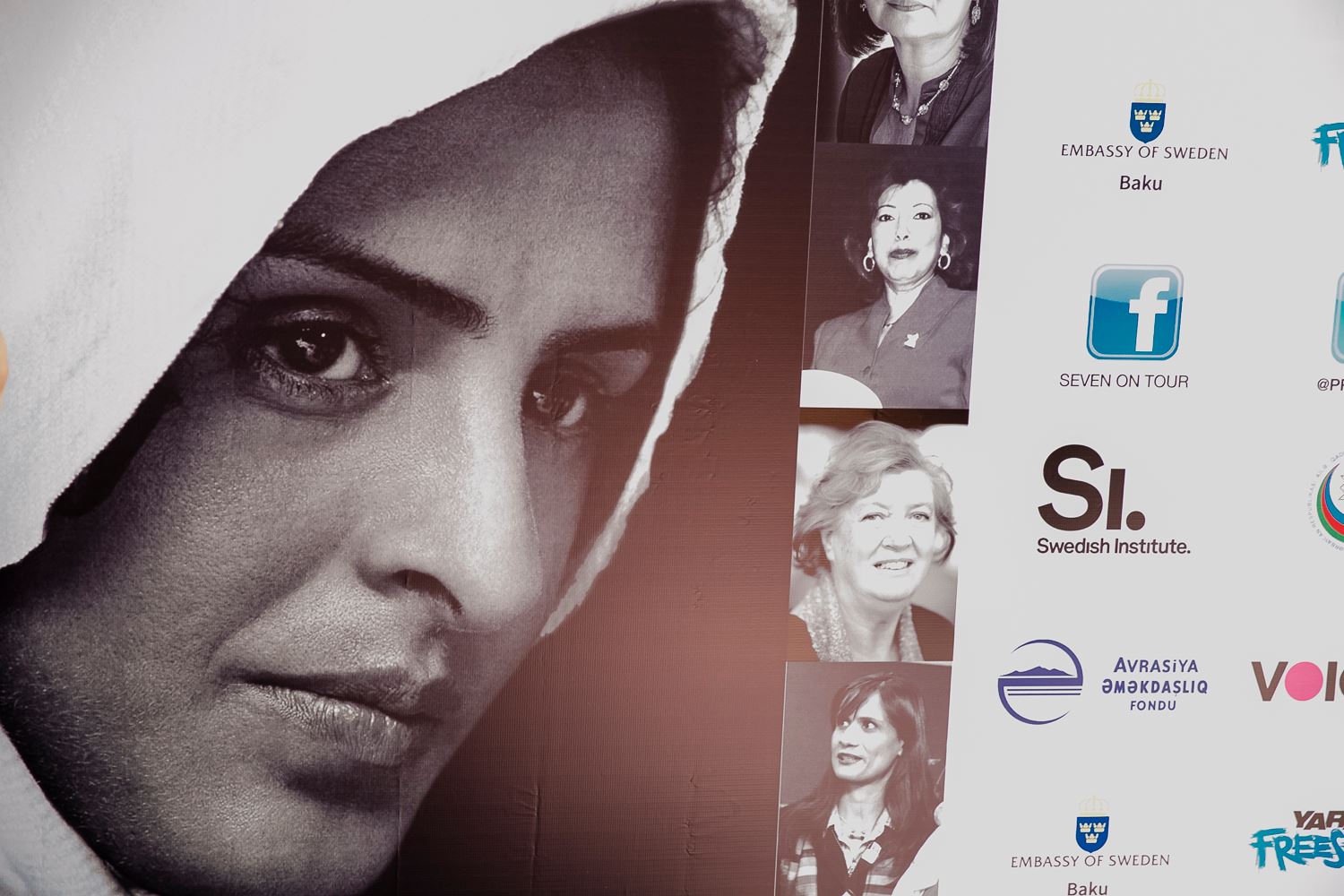 On June 20, 2017, EPF Azerbaijan with the support of the State Committee for Family, Women and Children Affairs and the Embassy of Kingdom of Sweden, facilitated "Seven" documentary play at Yarat, a contemporary art space. The guests were greeted with the welcoming speech by Ms. Hicran Huseynova, a chairperson of the State Committee for Family, Women and Children Affairs, and H.E. Ingrid Tersman, Swedish Ambassador.  Then the readers, who are well-known public activists, were invited on the stage to read the script.
Seven is a documentary play created in 2007 with the support of Vital Voices Global Partnership. It is based on interviews with seven women's rights activists from around the globe, all currently active aside from Inez McCormack who passed away in January 2013 after a short illness. Seven is written by Paula Cizmar, Catherine Filloux, Gail Kriegel, Carol K. Mack, Ruth Margraff, Anna Deveare-Smith and Susan Yankowitz.
The portrayed seven female activists from Russia, Pakistan, Nigeria, Northern Ireland, Afghanistan, Guatemala and Cambodia, have all, in different ways, dedicated their lives to ensure both their own as well as others basic human rights. In a very strong and gripping way the play captures their strength and courage. The universality of the subject makes each performance just as touching as the other and often the reading results in audience or readers sharing personal experiences.