Enablİng Cİvİl Socİety Role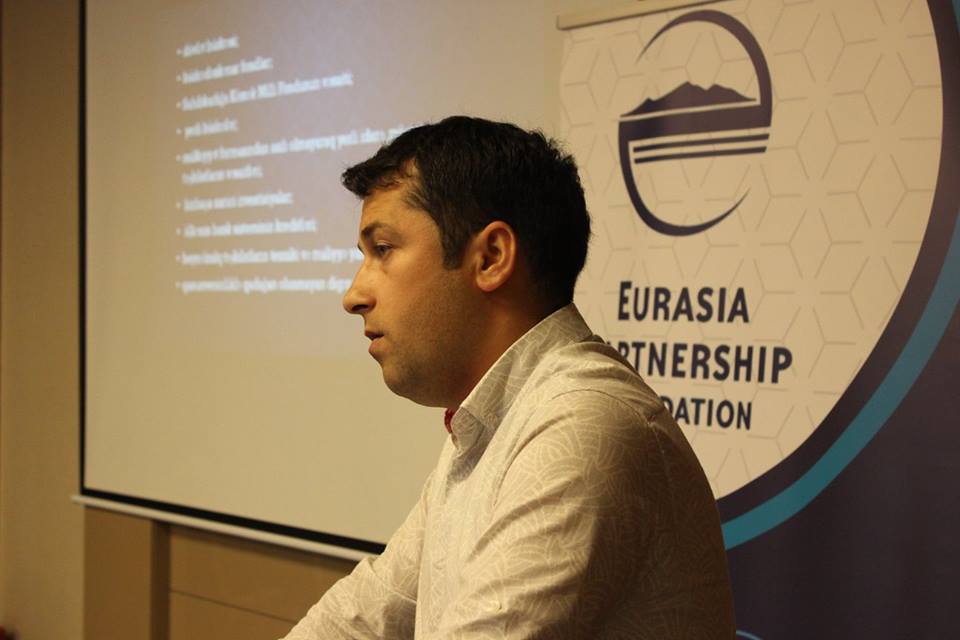 Eurasia Partnership Foundation (EPF) as one of the 12 CSO partners in the EU-UNDP facilitated a series of activities under the initiative on Strategic Cooperation and Coordination in Development and Governance between Sep 2016 and Oct 2017.
In line with the commitments in the field of human rights and democratization under the European Neighbourhood Policy and the Eastern Partnership, EU and UNDP signed a contract with an overall objective to strengthen the role and capacities of civil society in Azerbaijan in the promotion and protection of human rights and fundamental freedoms in the framework of the "Enabling civil society to play a greater role in advancing socio-economic rights of vulnerable populations", which is funded by EU and implemented by UNDP.
EPF facilitated different types of interventions to better address the needs of regional NGOs and their constituencies. In addition to the extensive capacity building (both institutional and related to public policy and effective advocacy), EPF provided the members of the regional NGO networks with opportunities to implement their small-scale initiatives addressing locally-defined needs. The target group consisted of around 30 local civil society organizations, local authorities, including EXCOMs, various governmental institutions both at regional and national levels, municipalities of the target regions as well as 3 NGO Resource Centres in Guba, Mingechevir, and Shirvan regions.
The goal was to  address the development of mechanisms of input to policy processes by civil society organizations through the promotion of innovative forms of interactions, such as regional networks, regular coordination meetings, thematic working groups between civil society organizations on the one hand and local and national authorities, including municipalities, EXCOMs and other governmental institutions on the other, and achieving enabling environment for such actions both at local and national levels.