Brandİng and marketİng strategİes are beİng developed for agrİ / ecotourİsm destİnatİons İn the southern regİon.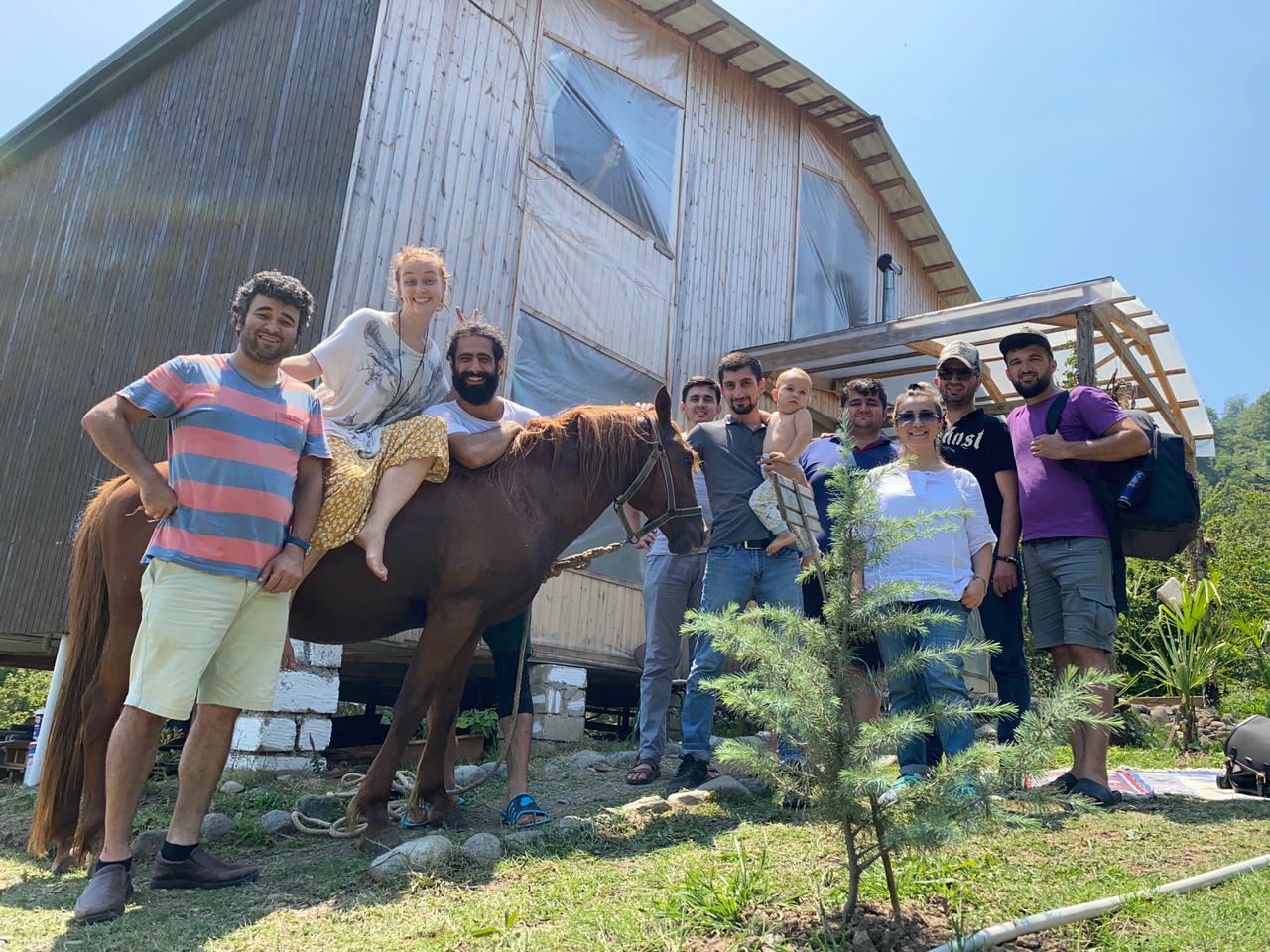 With the financial support of the European Union, Eurasia Partnership Foundation in partnership with "Constitution" Research Foundation is implementing a 24-month "AgriVision" project in Lankaran economic region. The goal of the project is to create and test a sustainable replicable agro-tourism / ecotourism development mechanism that would help rural households in the southern region of Azerbaijan increase their revenue and intensify the connection between urban and rural in Azerbaijan.
One of the main goals of the project is to increase the visibility and outreach of agri / eco-tourism destinations in southern Azerbaijan for in-country and overseas audiences through marketing and branding. Thereby Eurasia Partnership Foundation assembled a team of  marketing and communications experts who will prepare a marketing plan and branding package for all selected tourist destinations based on the results of expert assessments carried out under the project. This team also includes a film crew that will produce professional photo and video materials.
The developers of the marketing plan first conducted online polls and focus group surveys with Baku residents – potential customers of tourist sites – to determine the level of awareness and expectations about agri / eco-tourism areas, as well as the preferred ways (means) to obtain information. Then they visited the selected tourist destinations and got acquainted with the current situation there. They also discussed marketing proposals with consortium members and found out their views on how to develop the marketing plan. At the same time, the film crew filmed in these tourist destinations during the trips and prepared professional promotional materials for marketing.
In addition, a branding package is currently being developed that will form an important part of the marketing plan for the agi / eco-tourism services offered in the project region. The package will include logos, other components that are important to create a unified, recognizable and culturally relevant brand for the selected tourist destinations in the project.