CONSULTANCY IS PROVIDED TILL 9 JUNE, 2021.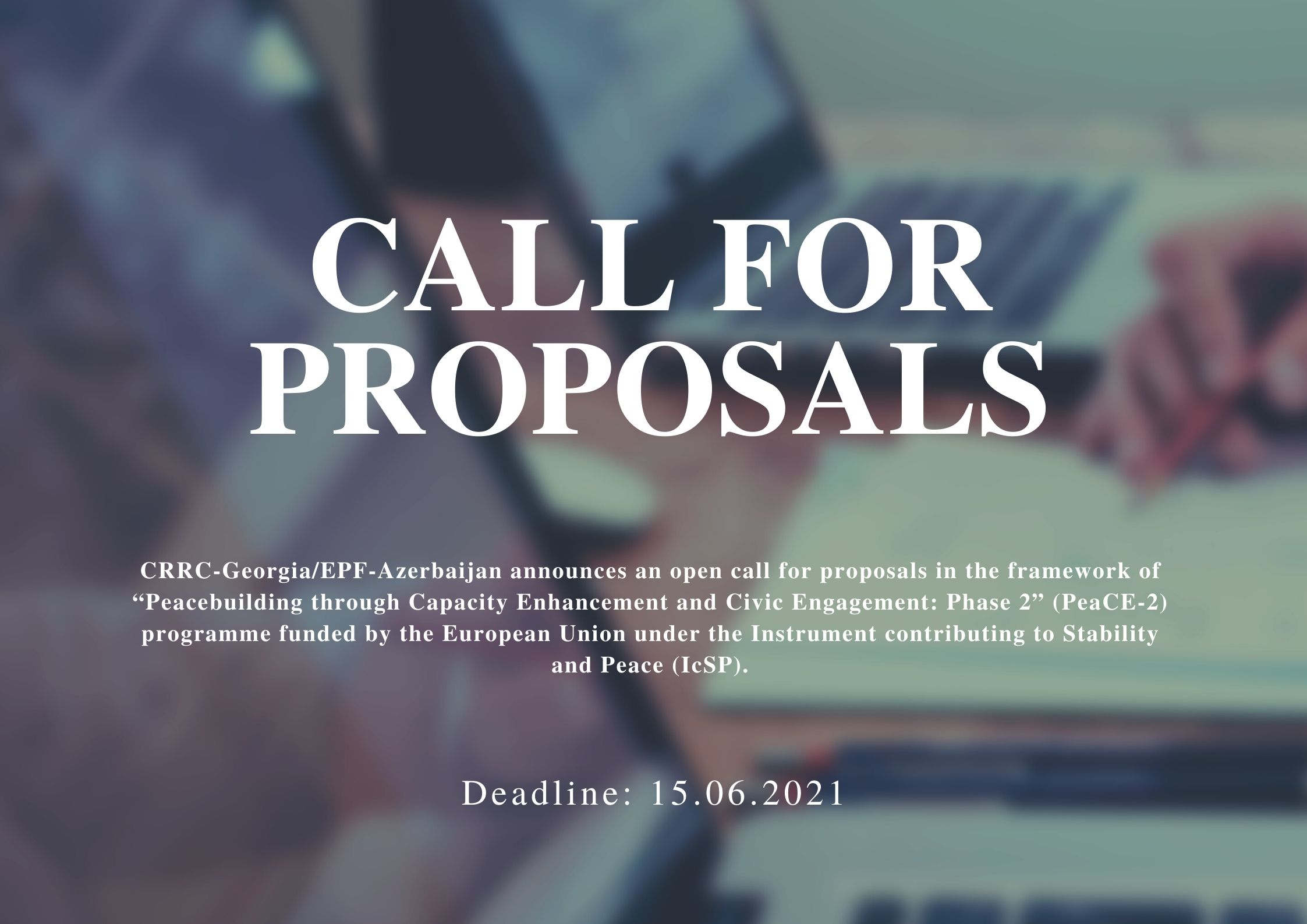 CRRC-Georgia/EPF-Azerbaijan announces an open call for proposals in the framework of "Peacebuilding through Capacity Enhancement and Civic Engagement: Phase 2" (PeaCE-2) programme funded by the European Union under the Instrument contributing to Stability and Peace (IcSP).
For more information check the link:https://www.dropbox.com/sh/sshkheeaudnteed/AABvNIvUbxNH4mS55zoyyCAha?dl=0
Be kindly informed that we will provide consultancy regarding project proposals. Consultancy is not mandatory. 
The purpose of the consultancy is to provide assistance for improving project proposals. During consultancy you will receive general feedback, addressing technical details regarding project proposals. Please be informed that the consultancy will not provide feedback about the context of project proposals.
Deadline. For getting consultancy please submit a draft version of the project proposal prior to 9 June 2021, 9:00 (Baku time) to  services@crrccenters.org. In case, if you have questions regarding the project proposal form itself and not aiming to send the project proposal, please submit these questions prior to  9 June 2021, 9:00 (Baku time) to services@crrccenters.org. 
Format and time. A consultancy will be a brief zoom call (10-15 minutes) scheduled for 10-11 June, 2021.
You will be notified regarding the consultancy time on 9 June, 2021.

Deadline: 15 June, 2021