Call for İnternatİonal experts!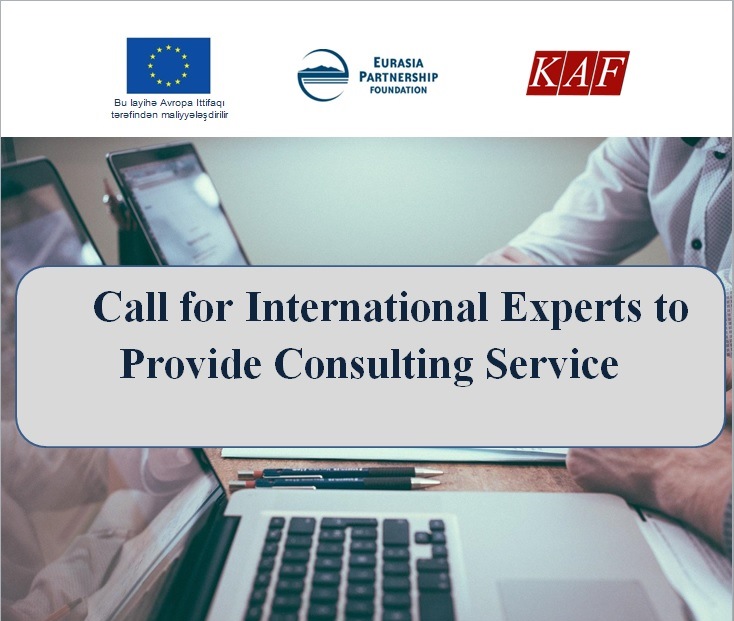 With the financial support of the European Union, Eurasia Partnership Foundation in partnership with Constitution Research Foundation is implementing a 24-month "AgroVision" project in Lankaran economic region. The goal of the project is to create and test a sustainable replicable agro-tourism / ecotourism development mechanism that would help rural households in the southern region of Azerbaijan increase their revenue and intensify the connection between urban and rural in Azerbaijan.
One of the activities will be carried out at the initial stage of the project is to identify households and farms with tourism potential in the region, and assess their potential. The assessment will measure the development potential of every Tourist Destination (TD), evaluate the capacity of the consortia members, and identify major financial, infrastructural, marketing, and other types of obstacles that hinder the development of the TD. The results of the assessments will form an important foundation for the TD strategies that will be developed by the consortia members at a later stage. For these purposes international consultants in this field are invited to work in a team with their local counterparts.
The following work will be done by a group of experts:
Review relevant regional and national rural development policies in order to develop the assessments;
Guide assessment of the selected tourism destinations;
Facilitate the process of designing development strategies and provide feedback on the resulting documents.
Output:
Output 1. Analysis of relevant rural development policies;
Output 2. Assessment of the selected tourist destinations;
Output 3. Mentoring the process of designing the strategies.
Implementation periods:
Output 1. Analysis 20 September 2020 – 30 September 2020
Output 2. Assessment 10 October 2020 – 25 December 2020
Output 3. Mentorship 01 December 2020 – 01 February 2021
Requirements for the candidate:
Strong experience in agro/eco-tourism sphere
In-depth knowledge of the criteria for agro/eco-tourism
Sufficient knowledge of business and strategy development in agro/eco-tourism
Experience in preparing development strategies
Application procedure:
Candidates interested in cooperating are asked to send their CV and cover letter to the e-mail address grzayeva@epfound.az.
Deadline for applications: 10 September 2020